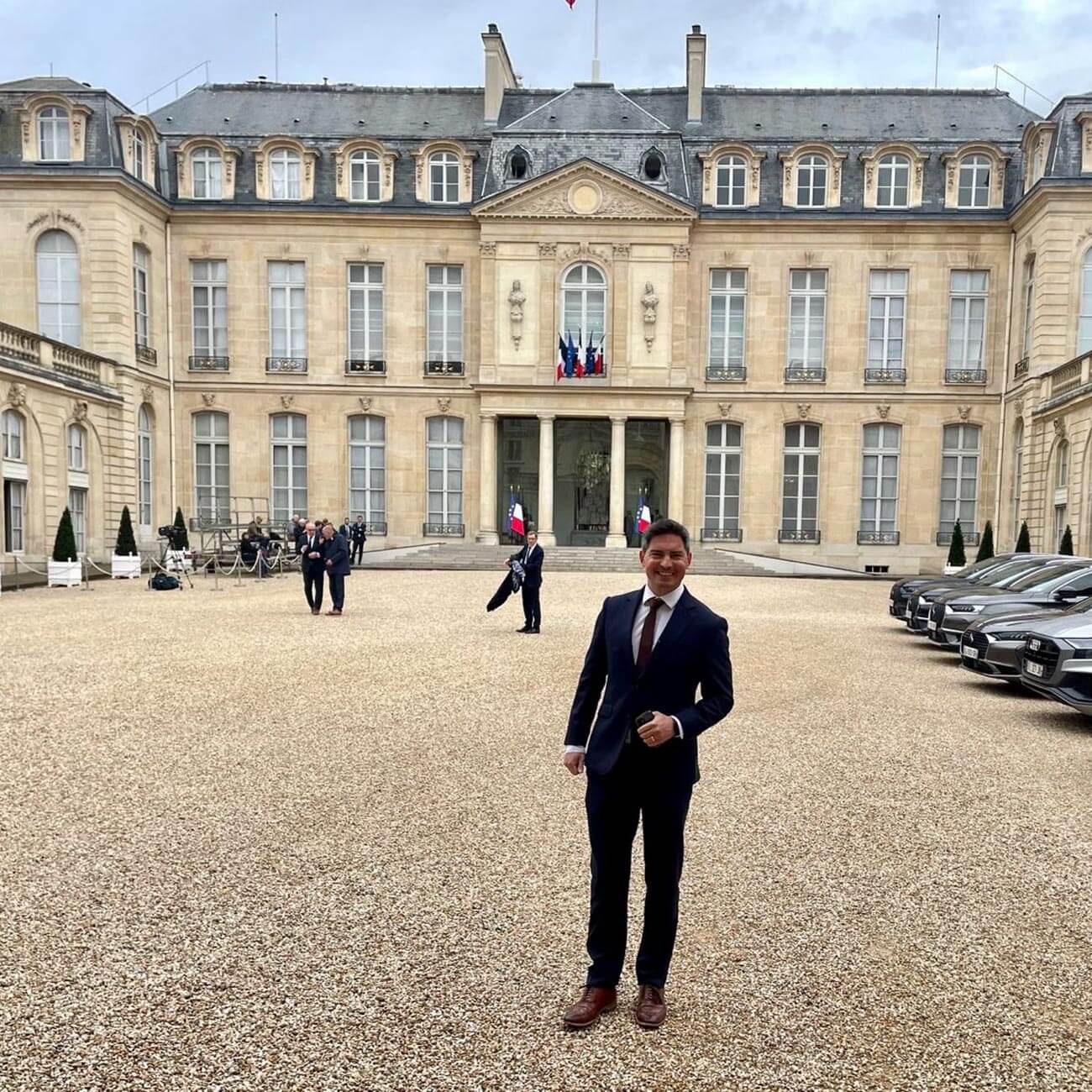 Back
Calyxia's CEO invited to French Presidential Palace Elysee
Meeting dedicated to accelerate reindustrialisation
We are thrilled to share that Calyxia's CEO and Co-fondateur, Jamie Walters, had the great honor to meet with French President Emmanuel Macron at the Élysée Palace, as part of the meeting dedicated to "Accelerating the French reindustrialization". We would like to extend our gratitude to President Macron for hosting us and allowing Calyxia to share its vision for the future.
We are incredibly honored to be recognized for our efforts in building a sustainable and high-performing chemical industry and to be able to play a part in the reindustrialization of France.
Having the opportunity to share our vision and mission for the future with the French government and French business leaders further reinforces Calyxia's commitment to innovation and the role of technology in driving positive change.
We are more motivated than ever to continue pushing boundaries and making a difference in France and beyond. Thank you, Mister President, for this incredible opportunity.