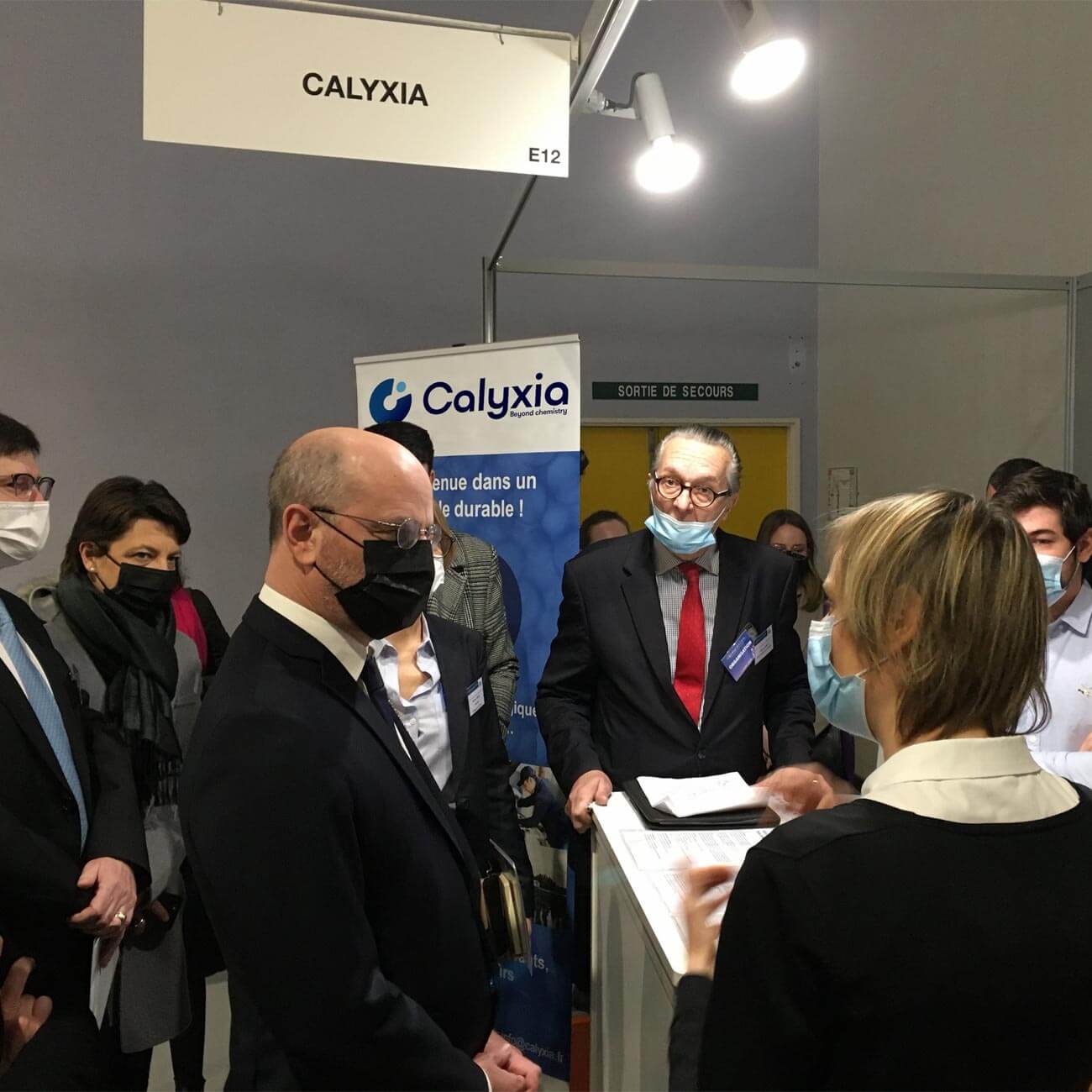 Back
Minister Blanquer visits Calyxia at Village de la Chimie
Our sales and marketing director explained the functioning of Calyxia's technology and our development strategy.
We would like to thank the French Minister of National Education, Youth and Sports Jean-Michel Blanquer for his visit to our stand during the Village de la Chimie.
Our presence at the Village de la Chimie was an excellent opportunity to have a warmful exchange with students, as well as to speak to important leaders about our active participation in the transformation of companies in terms of sustainable development. Our goal is to put all our skills and know-how at the service of a greener and more sustainable world.
The reindustrialization of France and the integration of young people into the labor market are at the heart of Calyxia's development strategy. We believe in doing business in France, in the diversity of our employees and economic growth.